Freedom goes further than just offering internet, TV and telephone. Freedom stands for an open and safe internet and believes that it should be accessible to everyone. We are working hard on this (together with other parties). When you choose Freedom, you are not only choosing internet access, but also online security, privacy and a very helpfull helpdesk.

Internet, TV and telephone
Thousands of customers have already switched to a high-quality internet connection from Freedom. 99.8% Of all the new customers had less than one minute of downtime. We are happy to show you how to switch quickly and smoothly.

We offer you internet, television and telephone.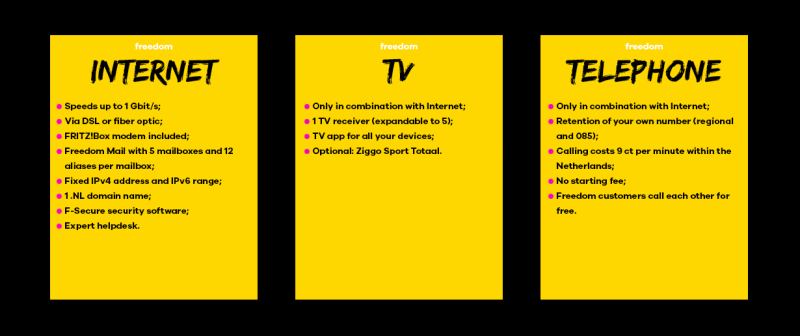 We take your privacy and online safety seriously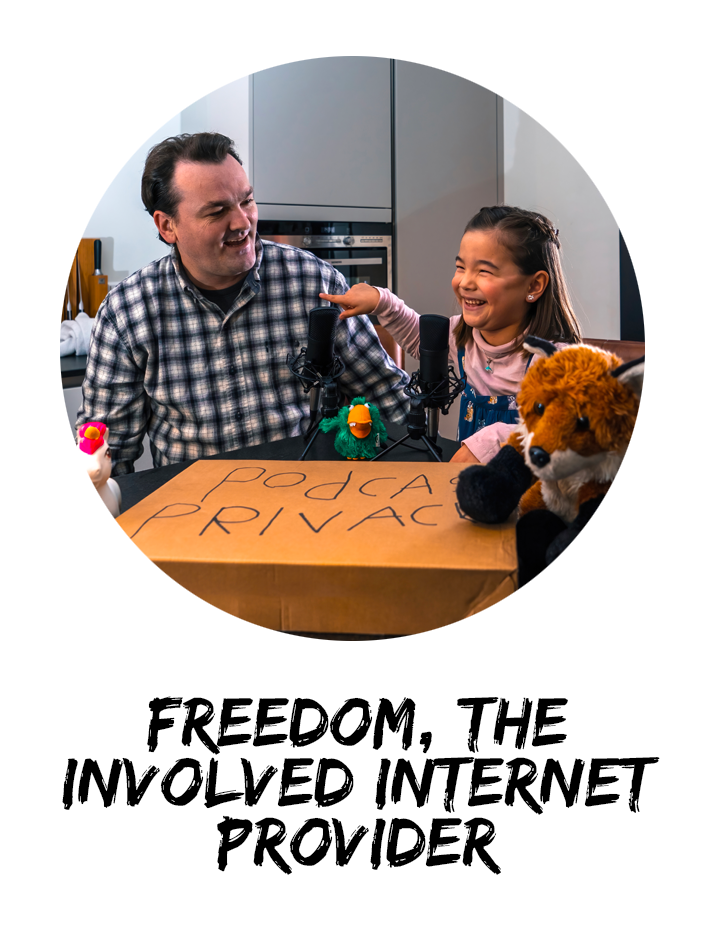 Freedom is the internet provider that takes your privacy and online safety seriously. We not only offer fast and stable internet connections through fiber and DSL, digital TV, and telephone services, but we also stand for a secure and open internet. As a Freedom customer, you're not just a number, you're a person. We prioritize satisfied customers and a safer, more open internet over profit-driven shareholders.
Our hard work has paid off! We were awarded the title of 'Computable Tech Startup of the Year,' and in April 2021, July 2022, and July 2023, we were named the 'Best All-in-One Provider' by the 'Consumentenbond' (Consumers' Association).
Choose the best services and support. Make the switch to Freedom Internet today.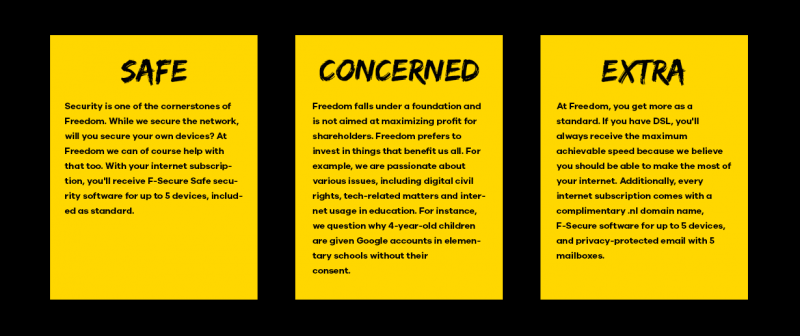 With us, you're not just a number; you're a human being.
Our helpdesk is your point of contact. For any questions about your subscription or its usage, you can email or call our helpdesk. You'll receive a genuine response from a real person who will genuinely do their best to assist you as effectively as possible.